Bridal Package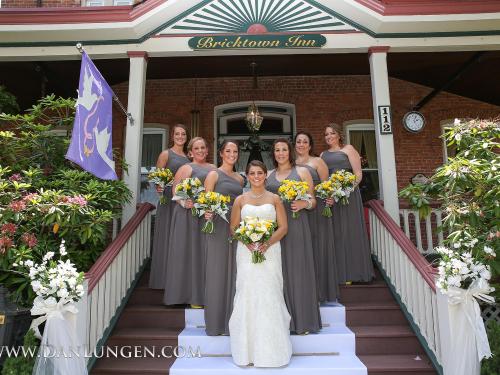 A special place for your special day.
Our bridal package Includes:
Two night stay at the Bricktown Inn.
We will coordinate with your florist for the delivery of flowers, your photographer for the timing of photos, and your limousine service for scheduled arrivals.
The Bride will stay the night before the wedding, get dressed and can have photos taken at the Inn, which will be specially decorated in a wedding theme.
On the day of the wedding, there will be a luncheon for the Bride and her bridesmaids, prior to dressing and photos.
The Bride and Groom will stay the night of the wedding.
Please call for our Bridal Package rates.